THE MOST INNOVATIVE HEARING AIDS OF 2023 FOR JUST $99 A PAIR
Suffer from mild to moderate hearing loss?
Look no further.
Introducing the Autiphon U01.
5.0 out of 5.0
2023 Whistle Management Microchip
Background Noise Reduction Software
25+ Hours of Clear Sound Per Charge
Portable Charging Case
Excellent Hearing Experience
Superior Sound Clarity and Whistle-Proof Design for Mild to Moderate-Severe Hearing Loss
- Redefining Confidence in Hearing Aid Technology!
With intelligent noise reduction chip provides natural sound, this Autiphon hearing aid is great choice to mild to moderate-severe hearing loss. Higher sound gain than most other hearing aids. The whistling -proof dome makes it not whistle at any volume.
Nearly invisible
- Experience the Future of Comfortable Hearing
Magnetic recharging case prevents the devices from losing. Large enough for daily operation. Wear completely in the ear without being conspicuous.
Easy Operation
- Simplicity Meets Innovation: U01 with Intuitive Volume Control and Automatic Activation
No need to tell Left/Right. Adjust sound volume by finger without tools. No complicated modes and buttons. Auto turn ON/OFF while putting in/taking out of the charging box.
The Ultimate Charging Case
- The Future of Hearing Aids with 250 Hour Portable Charging and Rapid Recharge Technology.
We have engineered the most advanced hearing aid in 2023. The U01 now comes standard with a portable charging case that provides you with 20+ hours of use per charge. If your hearing aid runs out of charge, no worries - simply put them back into the charging case and within 2-3 hours you have a full charge on your U01. Revolutionary? We think so.
Affordable for Everyone
- Unbeatable Price and Unmatched Value in the Market
We have spent years analyzing the market. We were able to source all of the internal parts for our hearing aids with one objective in mind - beat everyone else's price... and we did. Nobody in the market has a cheaper hearing aid than we do. And if you find someone else with the same product or price point - they probably got it from us.
Why Choose Autiphon U01 VS Others
The Reviews Are In!
Mike Brendeland
Exceeds expectations for low cost hearing aids
Does exactly what was hoped for in a low cost hearing aid, it will help me to take the leap into more comprehensive solution's if I determine to do so. For the time being, it was a perfect choice.
Diana Delaney
Best hearing aids
These are my favorites that i 've ever used. And I've tried quite a few over the years... but these are the easiest to use, the best sounding, best looking, and they're the lowest price. Can't be beat! will be recommending the U01 to my friends and family.
Craig Hinds
Absolute best value in true hearing aids
For only $99 these are the absolute best value hearing aids on the market in my opinion. Increases my ability to hear things I hadn't heard in years. Fits well with multiple ear tips included and easy to adjust volume with included tools.
We Think It's An Easy Decision
|                               | U01  | Other Devices |
| --- | --- | --- |
| Price | $ 99/Pair | $3,000 /Pair |
| Charging Case | √ | × |
| Whistle-free | √ | × |
| Left/Right Universial | √ | × |
| Nearly Invisible | √ | × |
| Adjust Volume by Finger | √ | × |
| No Doctor Approval | √ | × |
| Ships to Your Door | √ | × |
| Fully Rechargeable | √ | × |
Frequently Asked Questions
Hi, I'm Thomas
I am the CEO of Autiphon Hearing. When I was 55 years old I started experiencing hearing loss. I decided to go to an audiologist just to find out a pair was $4,000! Needless to say, I was discouraged. I couldn't afford that and I know majority of people can't. This is why I dedicated years of research to create Autiphon Hearing. The beauty of Autiphon is that you don't need an audiologist. They are built for people that have mild hearing loss to severe. Simply put them on, adjust the volume and let the hearing aid do the work. Autiphon was created to Unite the World, One Word at a Time.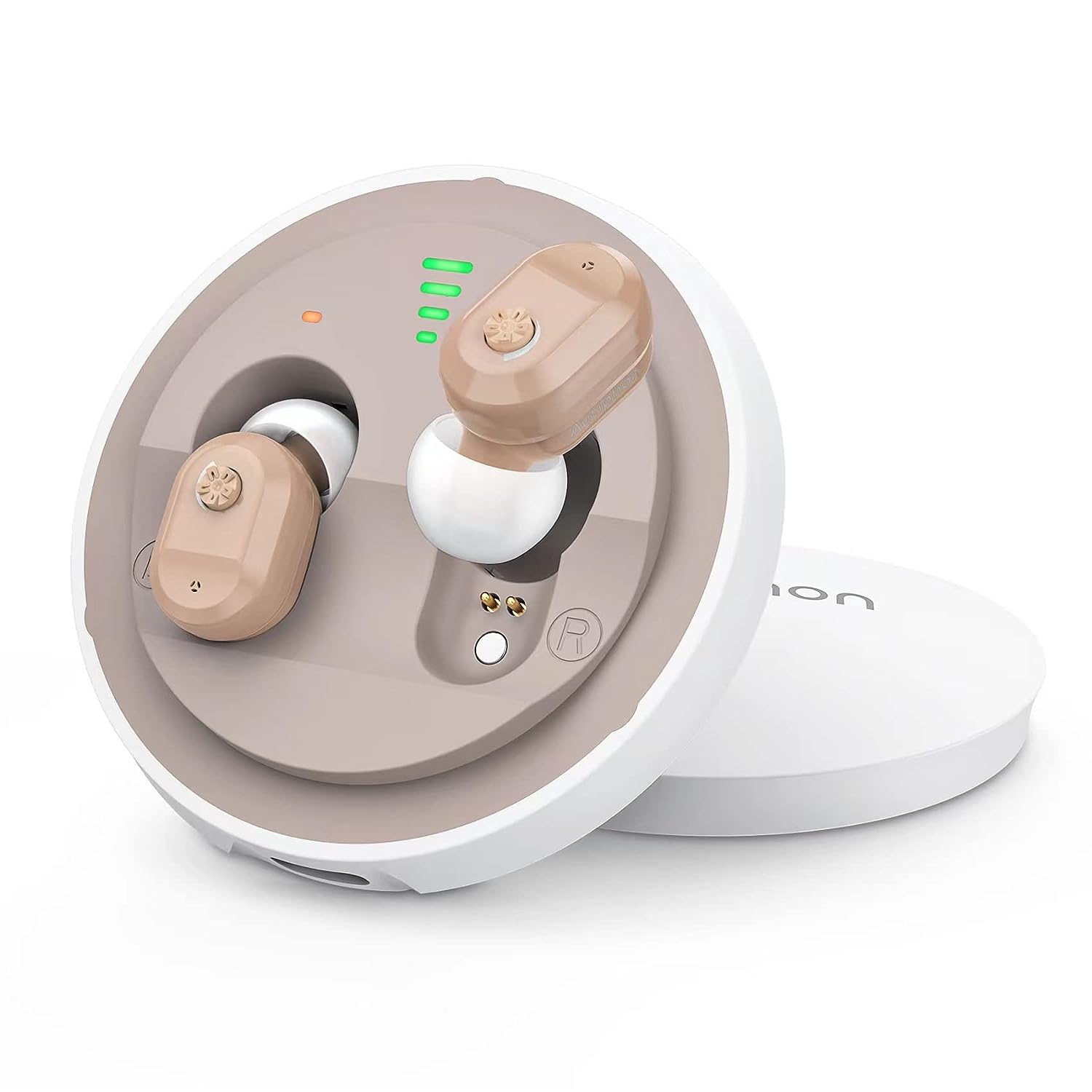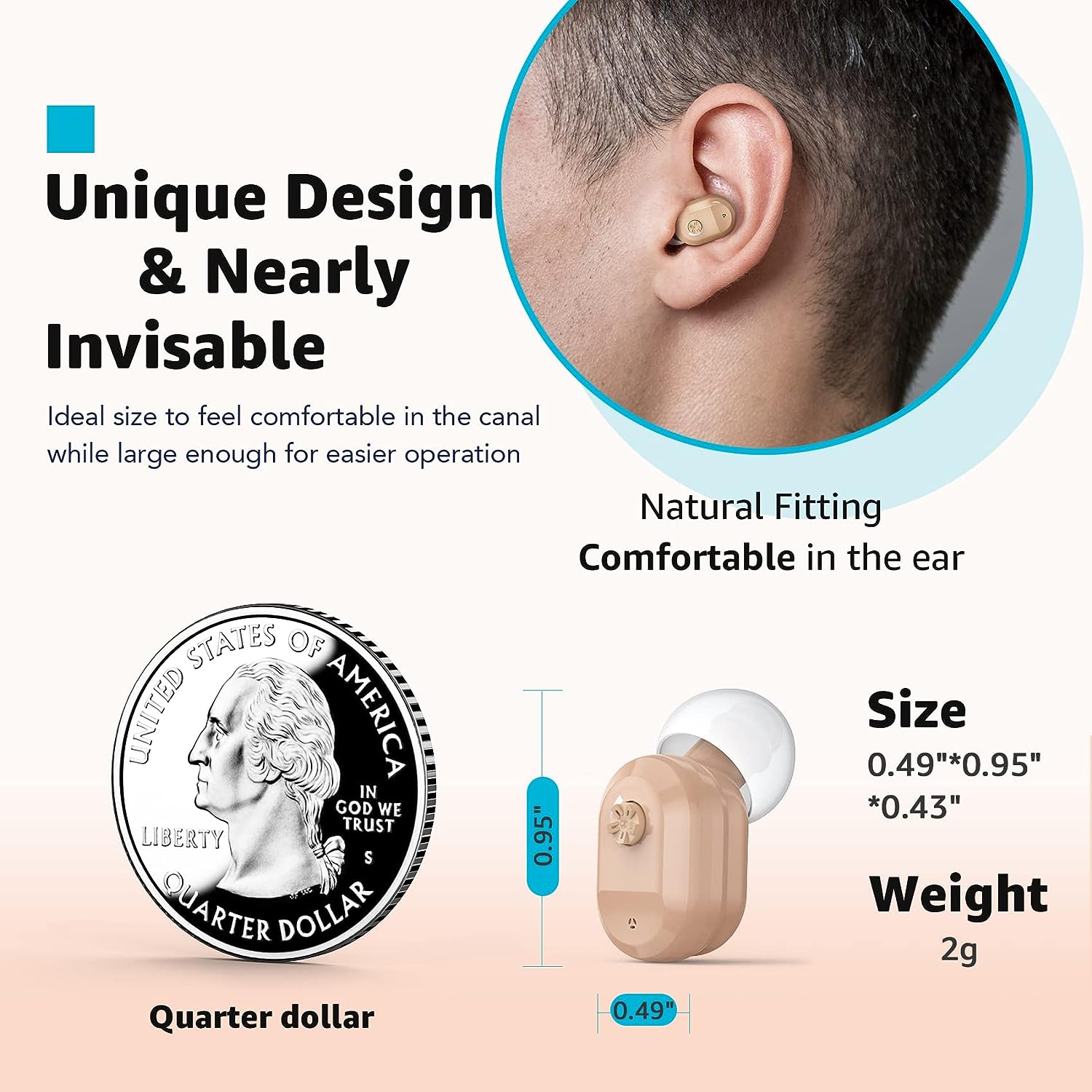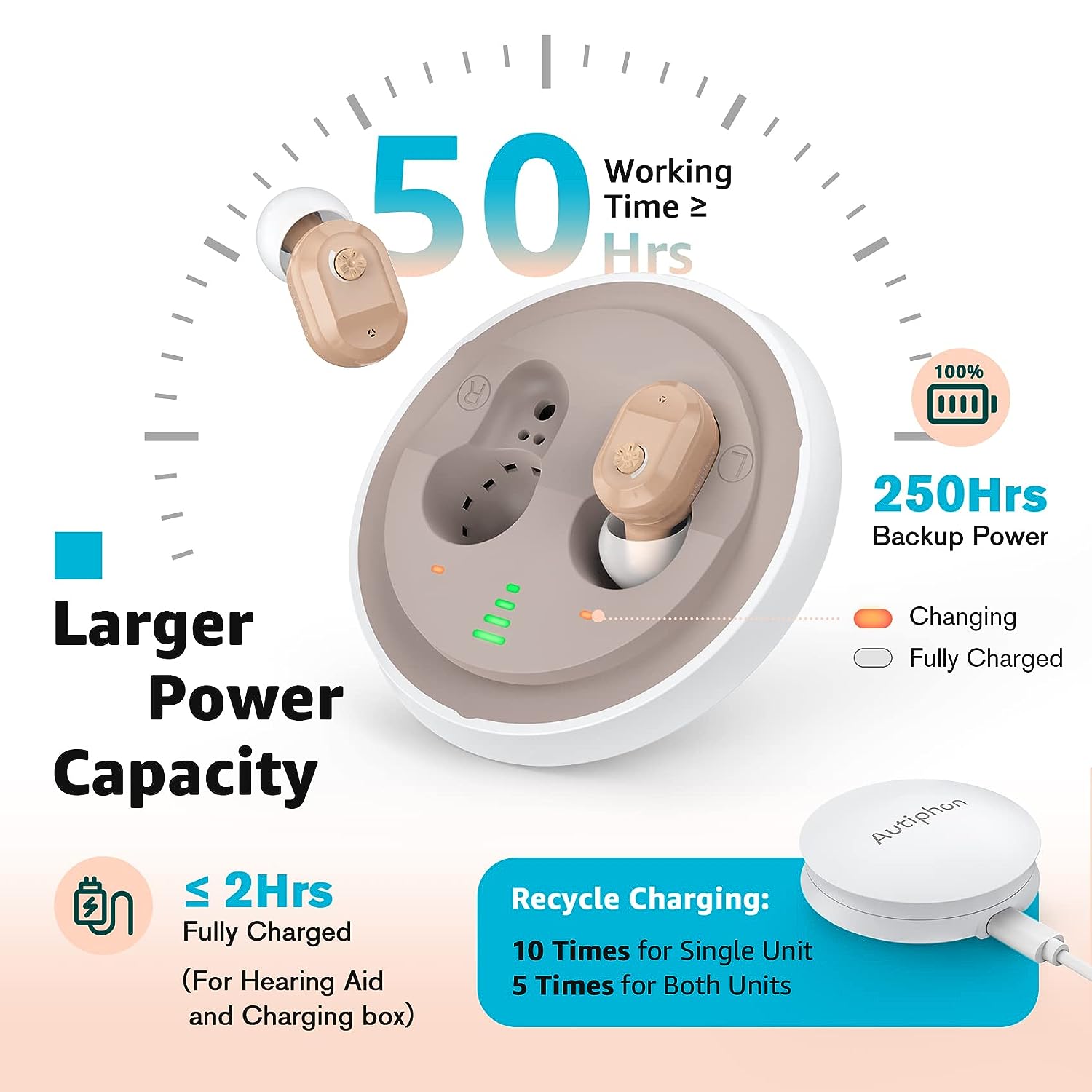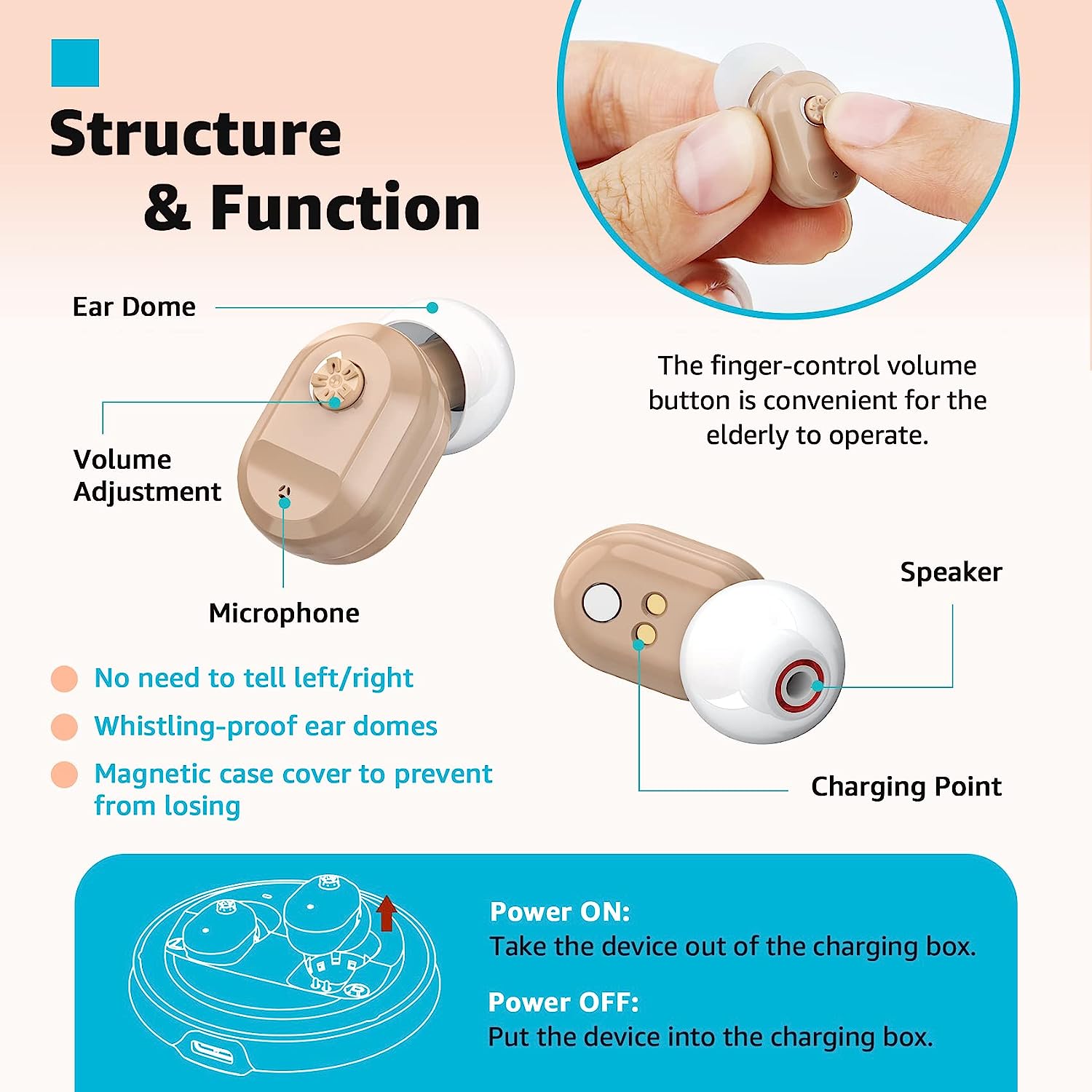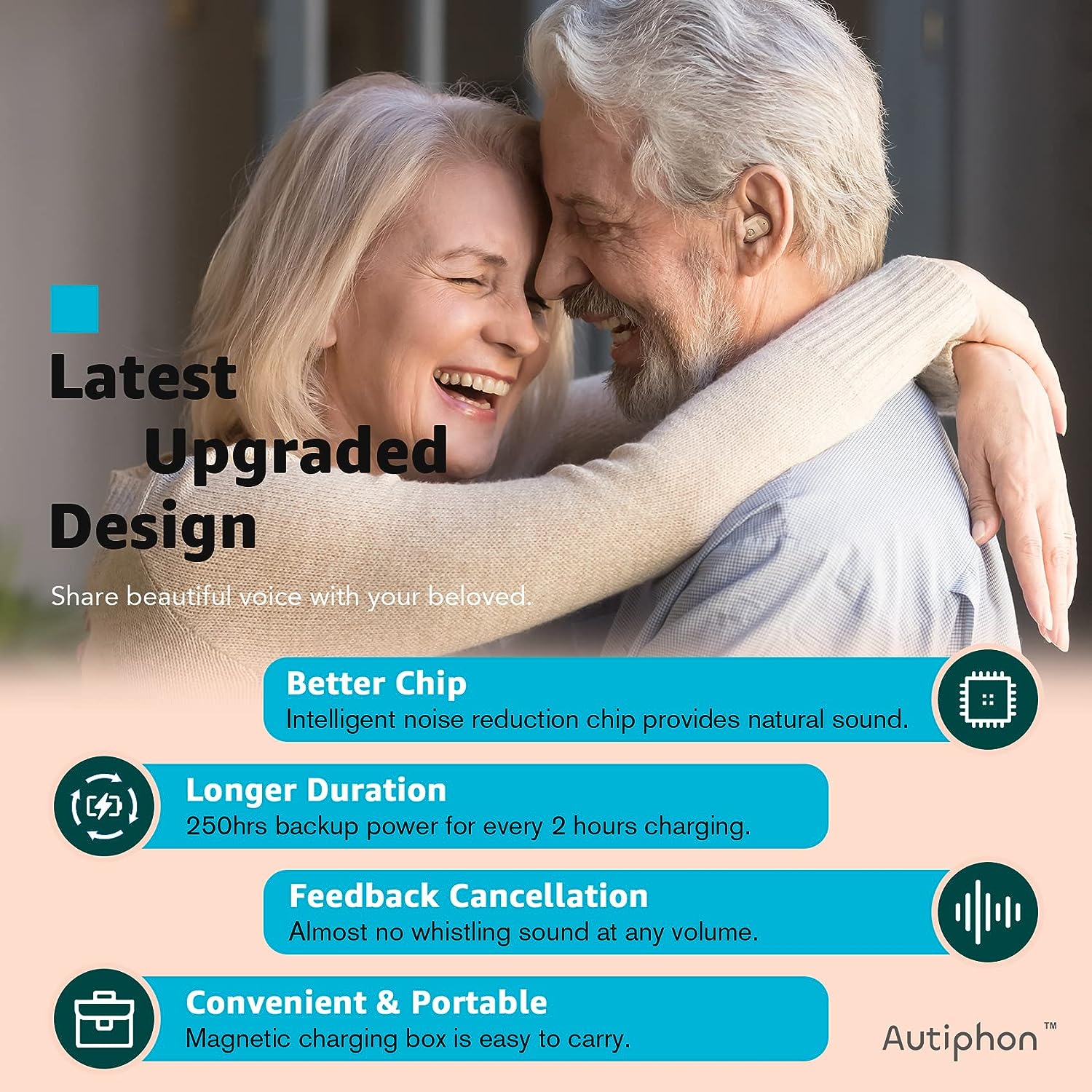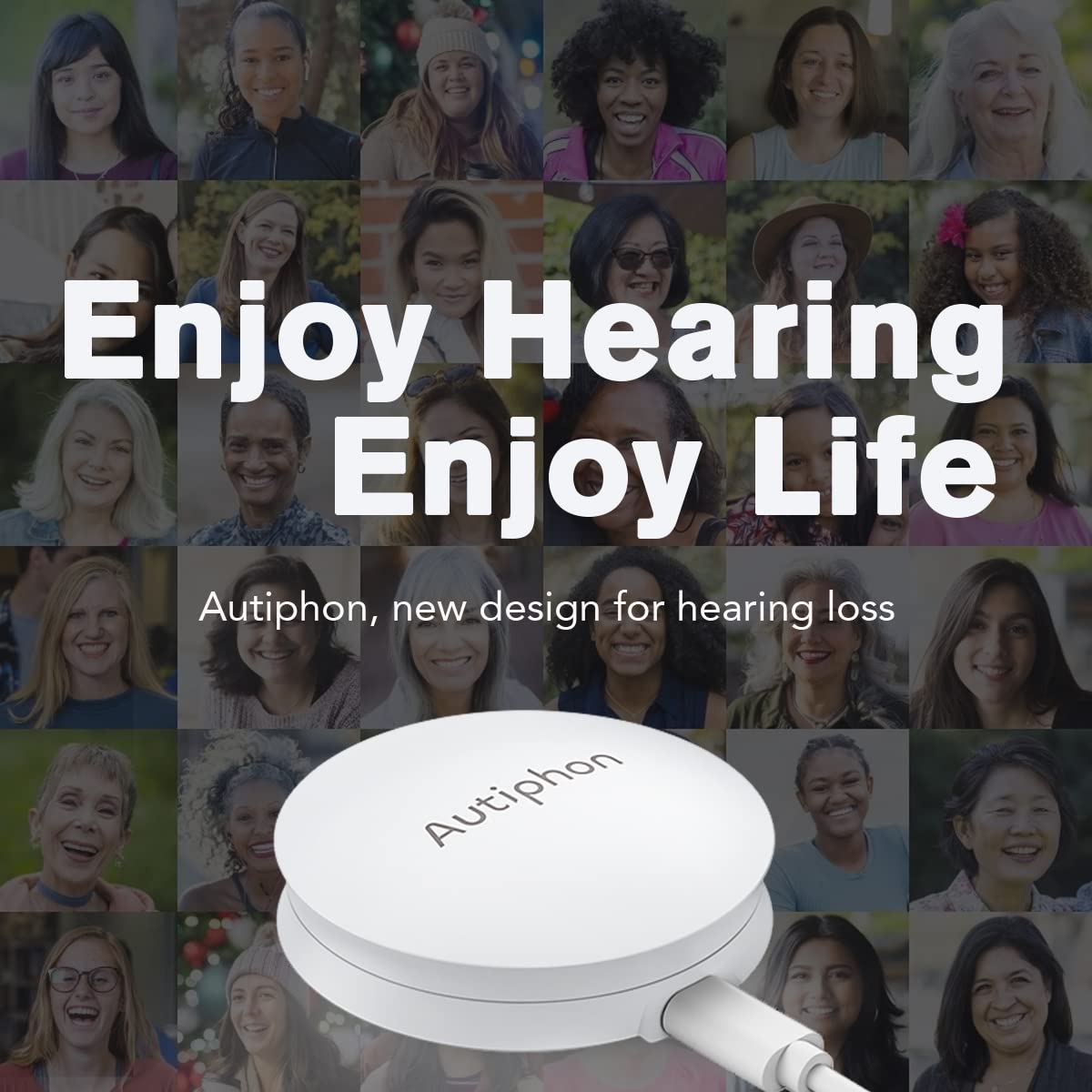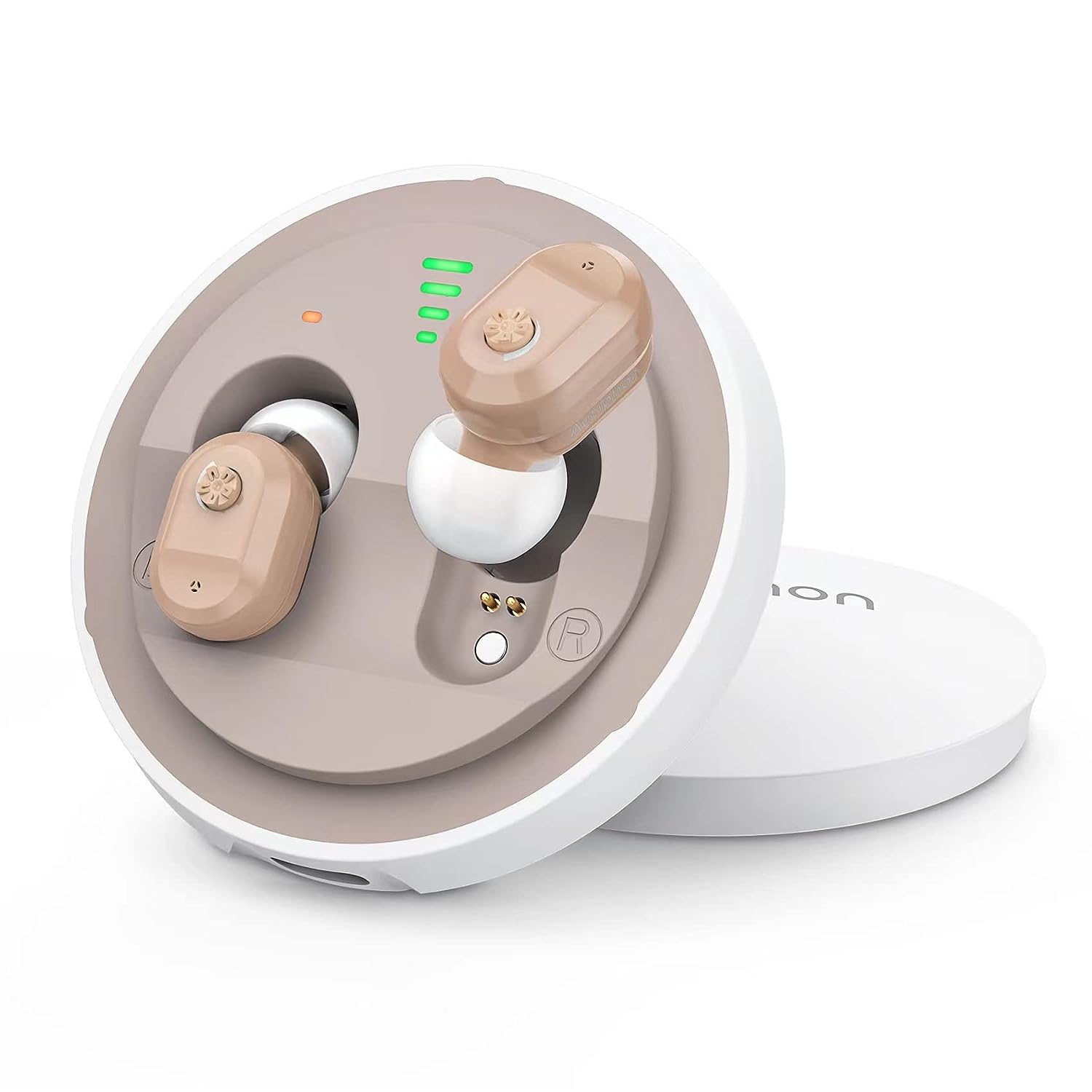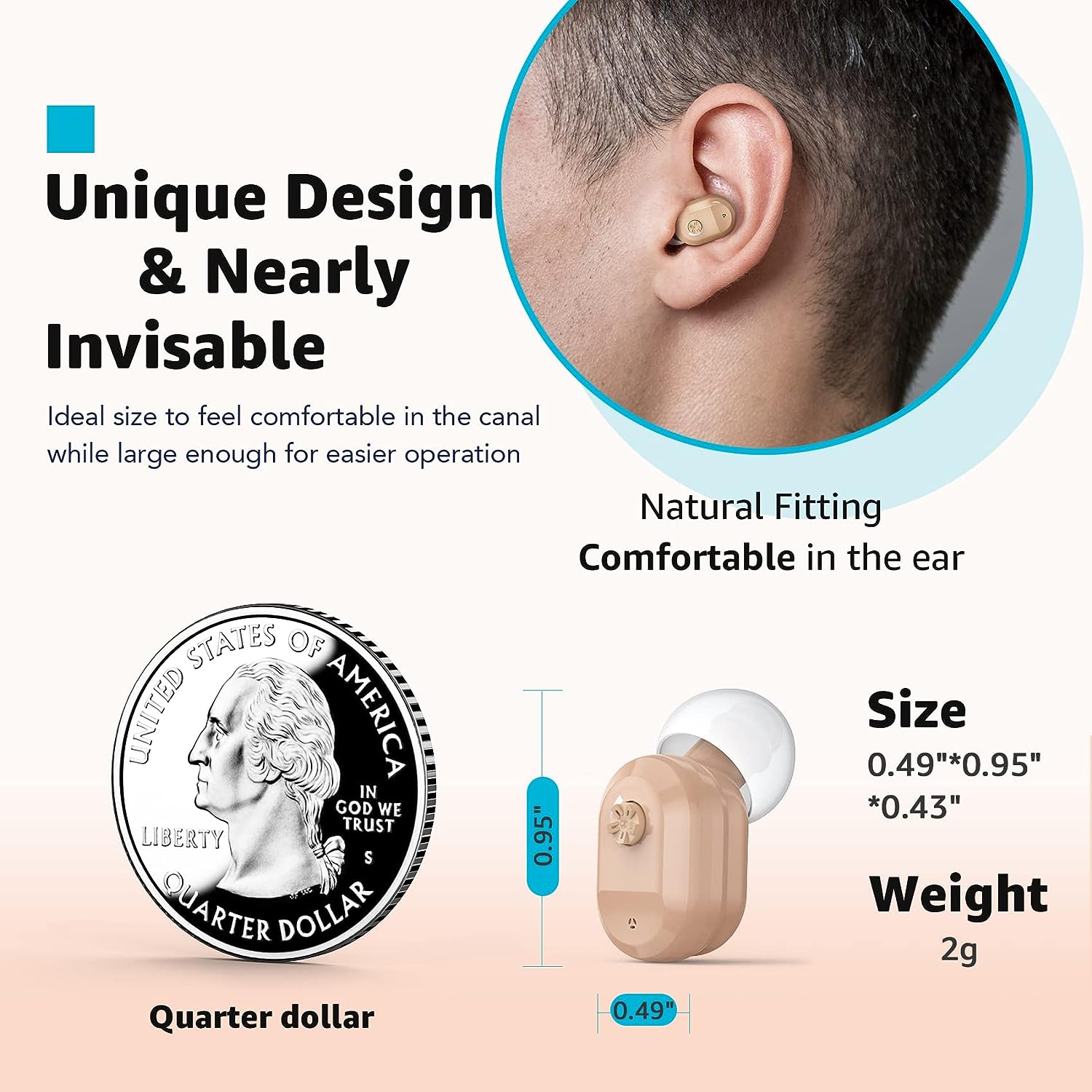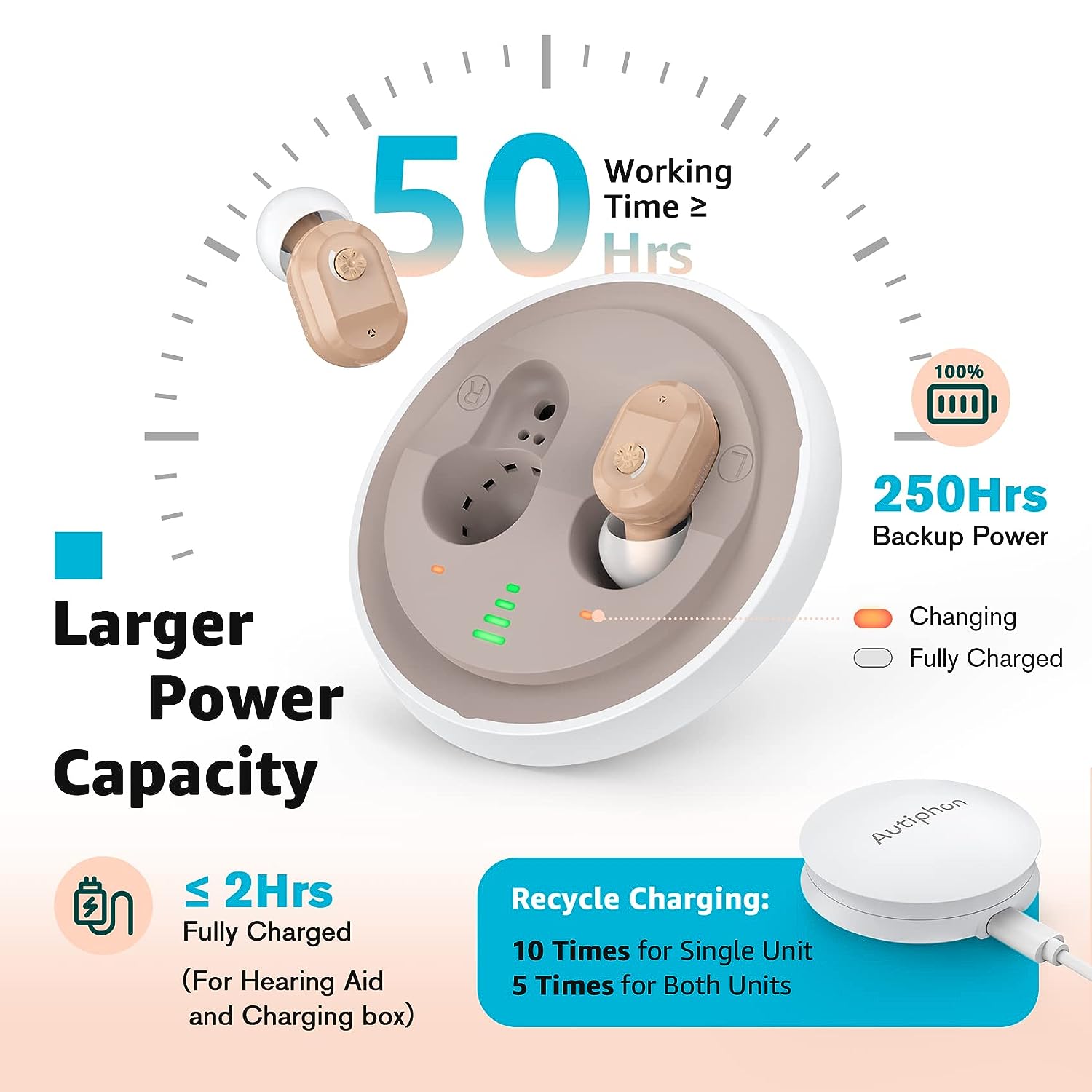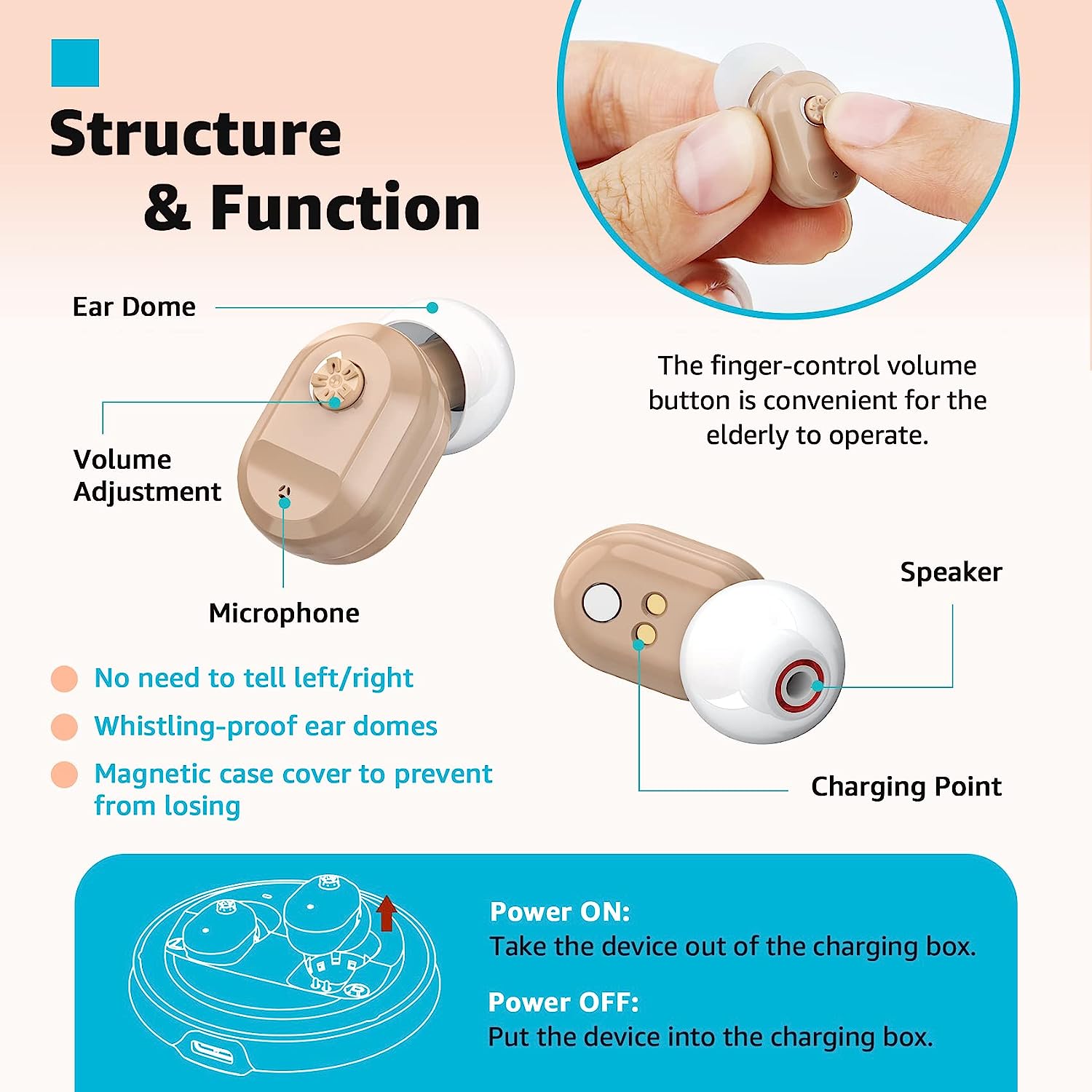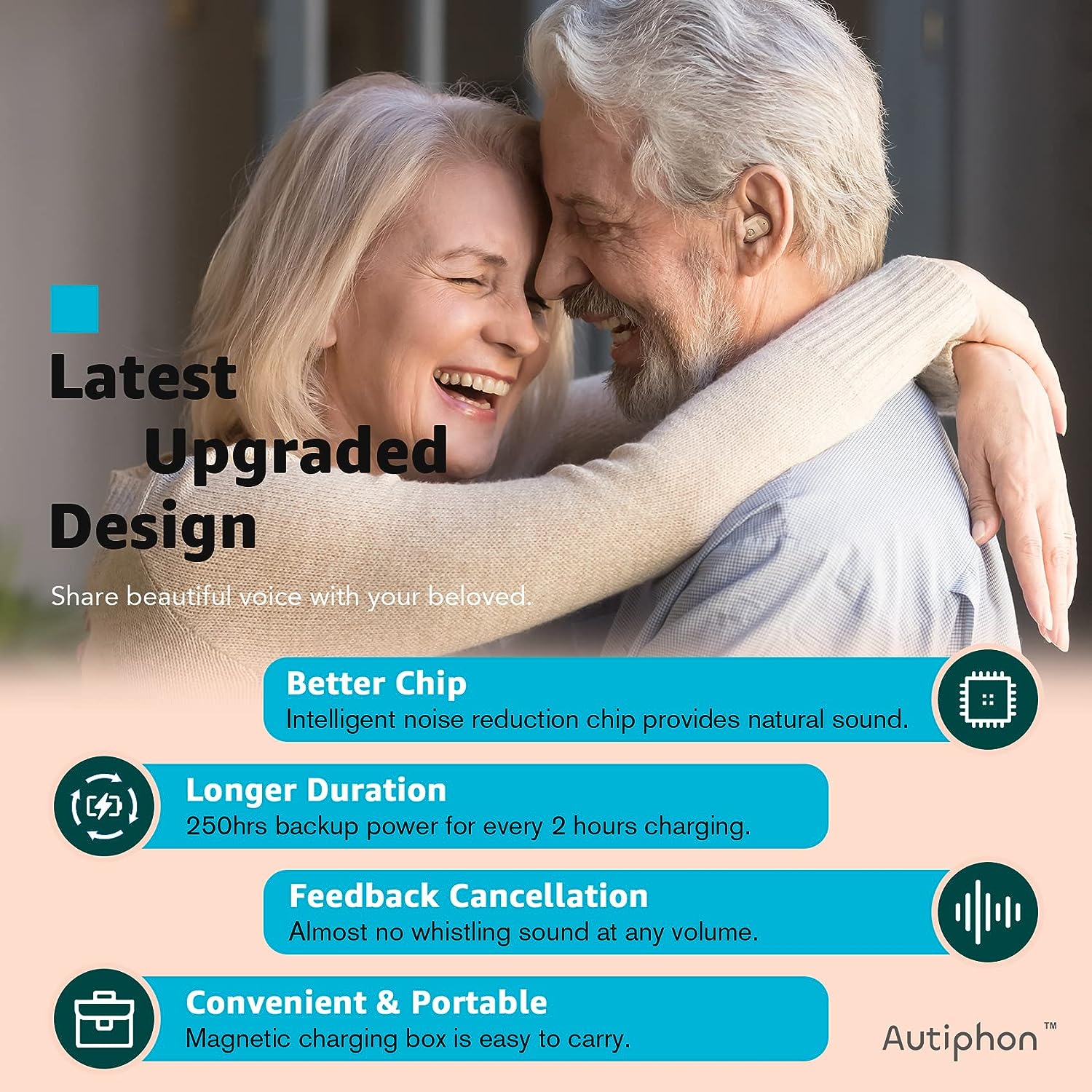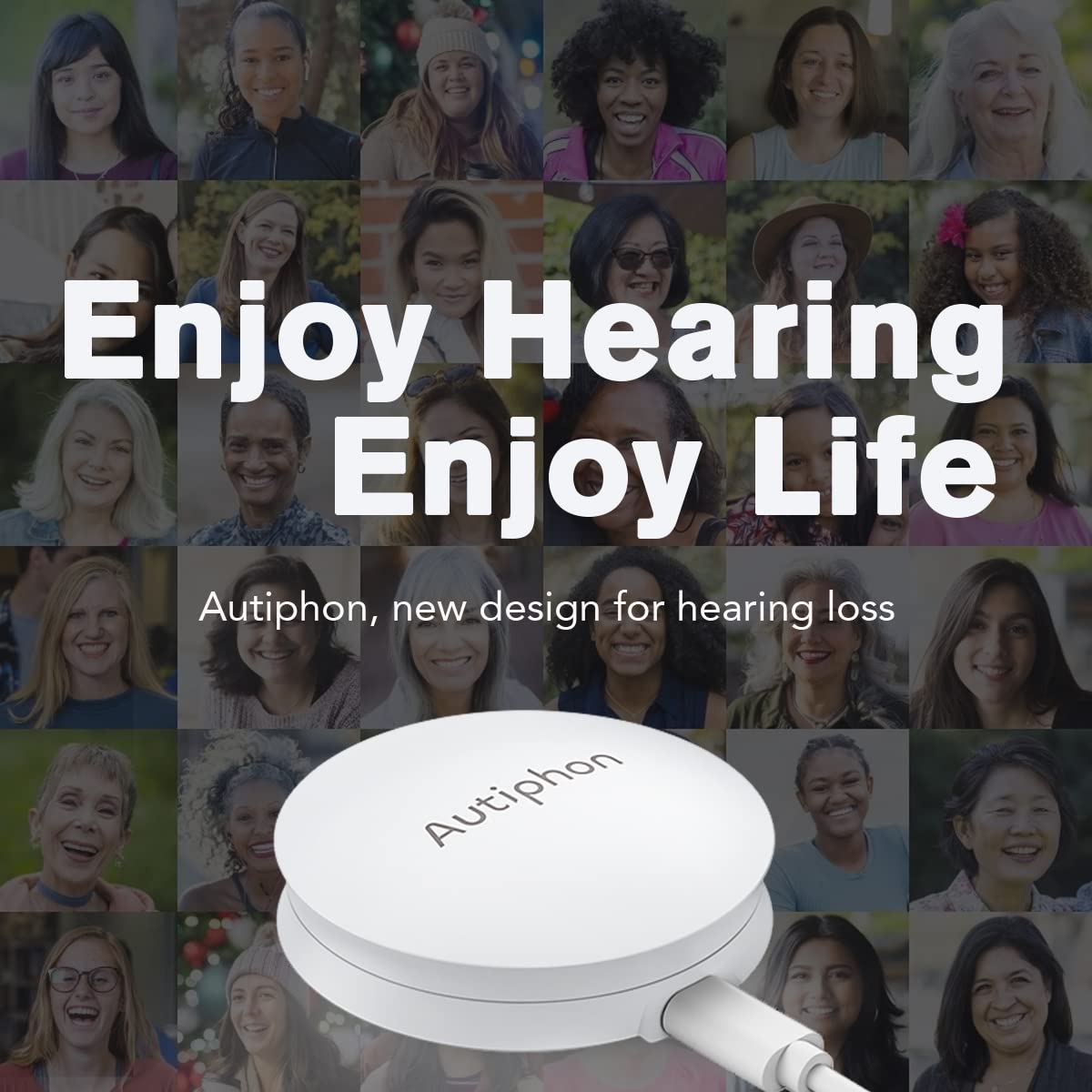 ALL NEW
U01 (Full Pair)
$249.97 $99
5.0 out of 5.0
2023 Whistle Management Microchip
Background Noise Reduction Software
25+ Hours of Clear Sound Per Charge
Portable Charging Case